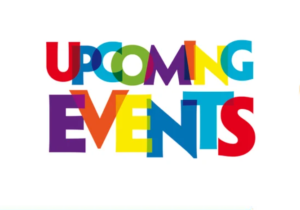 Wednesday April 27th 6:30 to 8:00pm Wednesday Night Warriors (Kids)
K-6th grade welcome to join for lessons and fun!
Sunday May 1st @ 10:30am Confirmation Sunday
Come celebrate our youth as they are confirmed in their faith
Saturday May 7th

@ 5:30pm Mighty Kids Tie Dying Family Fun
Calling all Mighty Kids…..and family for an evening of pizza and fun. Bring some white cotton items (shirt, tank top, socks, bandana, etc.) and we will supply the dye, pizza and drinks!
Sunday May 15th

@ 10:00am Graduation Recognition
Come join us in Celebrating our 2022 Graduates! Graduates will be invited to come up during service to receive a gift and recognition. There will be cake during fellowship (10am) just before church service.
Sunday May 22nd

is the last day of education before summer break
June 3rd-5th

Camping Weekend @ Parkhurst
New Hope Camping Weekend at Parkhurst Recreation Area (Pipestem). Call Larry Eslick (701-320-2448) for more info. We will have TWO communion services that day: 9:30am at New Hope and 11:00am at Parkhurst
June 5th-9th
VBS Zoomerang
Come join the Foundation Team every evening from 6-8pm
Age 3 – Grade 6. 7th Grade and older are welcome to help.
We've purchased unlimited access to thousands of Christian videos and are giving free access to you!
If you don't already have access to RightNow Media, click here and set up your profile: