We gather for worship service at 9:30 AM Summer Worship (10:30 during the school year).
The service is also streamed live via our Facebook page. All are invited!
Come as you are:
We care about you, not what you are wearing. Feel free to wear whatever is most comfortable for church.
Worship is simple at New Hope
It centers on the teaching and preaching of God's Word. Music is a blend of traditional and contemporary.
LEADERSHIP

&

MINISTRY

TEAM
Pastor:
Steve Berntson
701-205-9555
steveberntson@gmail.com
Congregational Chairman:
Larry Eslick
Elders:
Jim Undem (chair)
Larry Eslick
Troy McNear
Church Council:
Chairman: Larry Eslick
Vice Chair: Ben Mickelson
Secretary: Angie Job
Treasurer:
Jeremy Wilson
Elders Chair: Jim Undem
Board of Trustees Chair:
Barb Monson
Education Committee Chair:
Beth Widmer
Trustees:
Barb Monson (chair)
Education:
Beth Widmer (Chair)
Gail Renwick
Worship & Music Committee:
Stephanie Wright (chair)
Shannan McNear (secretary)
Mary Berntson
Service Groups Coordinator:
Barb Monson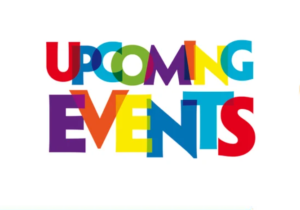 Wednesday April 27th 6:30 to 8:00pm Wednesday Night Warriors (Kids)
K-6th grade welcome to join for lessons and fun!
Sunday May 1st @ 10:30am Confirmation Sunday
Come celebrate our youth as they are confirmed in their faith
Saturday May 7th

@ 5:30pm Mighty Kids Tie Dying Family Fun
Calling all Mighty Kids…..and family for an evening of pizza and fun. Bring some white cotton items (shirt, tank top, socks, bandana, etc.) and we will supply the dye, pizza and drinks!
Sunday May 15th

@ 10:00am Graduation Recognition
Come join us in Celebrating our 2022 Graduates! Graduates will be invited to come up during service to receive a gift and recognition. There will be cake during fellowship (10am) just before church service.
Sunday May 22nd

is the last day of education before summer break
June 3rd-5th

Camping Weekend @ Parkhurst
New Hope Camping Weekend at Parkhurst Recreation Area (Pipestem). Call Larry Eslick (701-320-2448) for more info. We will have TWO communion services that day: 9:30am at New Hope and 11:00am at Parkhurst
June 5th-9th
VBS Zoomerang
Come join the Foundation Team every evening from 6-8pm
Age 3 – Grade 6. 7th Grade and older are welcome to help.
We've purchased unlimited access to thousands of Christian videos and are giving free access to you!
If you don't already have access to RightNow Media, click here and set up your profile:
We have several different ministries for you and your family! We invite you to come experience and learn more about the new hope we have in Jesus.
Sunday Education Hour
(Starting September 12)
Kids Church is a children's sermon downstairs during the standard sermon Sunday mornings after prayer for kids Pre-k through 4th grade (5th & 6th welcome to join). We will use the curriculum Grow Kids. The main focus is discipleship with a new theme every month.
Wednesday Nights
Wednesday Night Warriors is back! K – 6th grade are welcome to come join us for lessons and fun. Every Wednesday 6:30 – 8:00pm downstairs in the Fellowship Hall. We will be using the curriculum Grow Kids and Right Now Media.
All children are welcome and invited to join!
Confirmation
Confirmation class meets Sunday mornings at 9am for students in 7th and 8th grade. They study a two-year program covering key doctrinal points and beliefs held by the AFLC, Luther's Small Catechism and Explanation, and an overview of the Bible itself, to gain a strong grasp on the foundational truths of our faith.
Senior High
(STARTING SEPTEMBER 12)
High schoolers meet on Sunday mornings to fellowship, worship, and dig into Scripture. Last year we began working our way through Proverbs, an Old Testament book rich with observations and wisdom for living our lives. In the past, we completed one series on 1 Corinthians and another on different Christian denominations, as well as a study that looked at how science actually supports the existence of God.
Youth Group
7th-12th grade students meet every Wednesday at 6:30pm for worship, Bible Study, fellowship, and encountering God. The summer schedule varies, so please watch the calendar for any changes! We have most recently done a study titled "Gender Wars," which tackled what the Bible really says about gender roles, LGBTQ+ issues, and just why relationships are so hard, whether romance or friendship. In the past, we've studied the New Testament book of James, various current and hot-button issues, and a series dedicated to apologetics (defense of the faith).
Our mission is to equip youth to know God deeply, share new hope in Christ, and lead their generation to Jesus!
"You are the light of the world. A city set on a hill cannot be hidden. Nor do people light a lamp and put it under a basket but on a stand, and it gives light to all in the house. In the same way let your light shine before others, so that they may see your good works and give glory to your Father, who is in Heaven." -Matthew 5:14-16
This is our theme verse. We are all called to be God's light and show His love to everyone around the world. We are called to go and spread the Gospel, making disciples, to the ends of the world. Our goal is to equip teens to do just that, to be His light to ends of the earth!
Check out our Facebook page for more info!
Adult Education
Sunday Morning adult Sunday School (9:00 AM in the Sanctuary). "The ministry of the Messiah" a DVD series with Ray Vanderlaan, visiting locations in the Holy Land where Jesus conducted his Ministry.
Wednesday Night
Wednesday Night Potlucks (5:45PM),
Prayer (6:30-7:00 PM) and
Bible Study (7:00-8:00 PM) (Sept.-May)
Ezekiel will be our study for 2021-2022.
Study guides are available for a suggested donation of $10.
Please feel free to attend any or all of our Wednesday night events.
Potlucks follow a different theme each Wednesday night (i.e. "Soups", "Italian", "Mexican") and are coordinated by Gerry Perleberg (you may call her at 701-320-0737).
New Hope Free Lutheran Church
1545 4th Ave NW
Jamestown, ND 58401
Phone: 701-952-3733
Email: newhopejamestown@gmail.com
Use The Contact Form Below To Get In Touch With Us